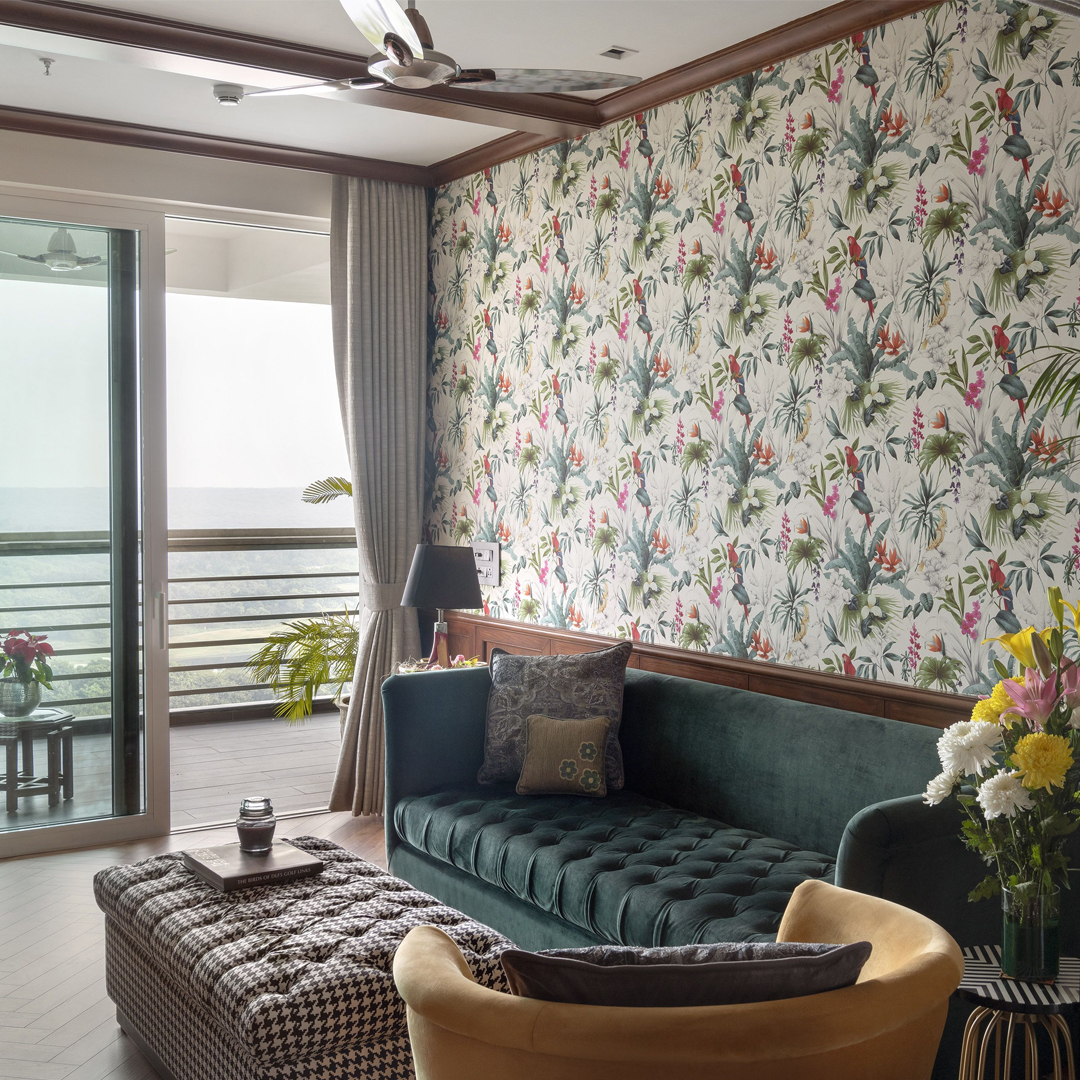 Lately, people's interest in interior design and decor – specifically residential – is testimony to the rise of the obsession with the tiniest of details. Amongst multiple decor options that have resurfaced in the interior design community, wallpaper is enjoying vast popularity. As the design pendulum sways from minimalism to maximalism, wallpapers easily camouflage from floral gardens to eccentric patterns. Here are some reasons why wallpapers are making a comeback: 
The plethora of prints and finishes that can be achieved with wallpapers are endless, making them pliable for any space. From embossed silk textures to foil finishes, wallpapers have even crept into the eco-friendly zone with handmade bamboo wallpapers to fibreglass wallpapers. Today, wallpapers can imitate virtually anything, from brick and mortar to delicate 3D effects.  
When timelines become constraints, alternate surface treatment options like wallpapers can instantly uplift a space. In other instances, when the space itself is limited and discourages the use of conventional wall treatments, wallpapers can be quickly installed and efficiently used. 
Another reason wallpaper is experiencing a revival is that it is an affordable solution for redecorating your home. While the choice of texture and finishes of wallpapers can adversely affect costs and budgeting, the maintenance cost after installation is very low. They can be easily cleaned and maintained for years. In addition, most wallpapers are fast-drying and stain-resistant, an added benefit, especially if you have kids or pets.
Wallpapers are a great option when it comes to hiding imperfections. Owing to technological advancements, wallpapers can be easily removed without causing damage. Even though applying a wallpaper may require a higher level of skill, once installed, most wallpapers have a life cycle of between 10 and 15 years. On the contrary, painted walls necessitate more frequent cleaning to keep them looking good because they flake and break with time. 
A rather difficult-to-remove plague from the 1980s (or earlier) that dotted homes of our grandmas and Victorian haunted houses, the wallpaper was the kiss of design death four decades ago. Today, however, with the rise of DIY home decor, the diverse range of wallpapers seems to suggest that the long-rumoured wallcoverings renaissance may be real – that when people refer to wallpapers, they refer to the walls in your home and not the screens of your laptop.